Multipliers Bonus Material
Below is a collection of our most helpful resources and bonus material. download and share them with your colleagues.
Free Chapter: Dealing with Diminishers
This chapter's message is simple; You can be a Multiplier while working for a Diminisher.
This is for those of you stuck under (or next to) a diminishing leader; it's intended to supply you with proven strategies to help you respond at your best.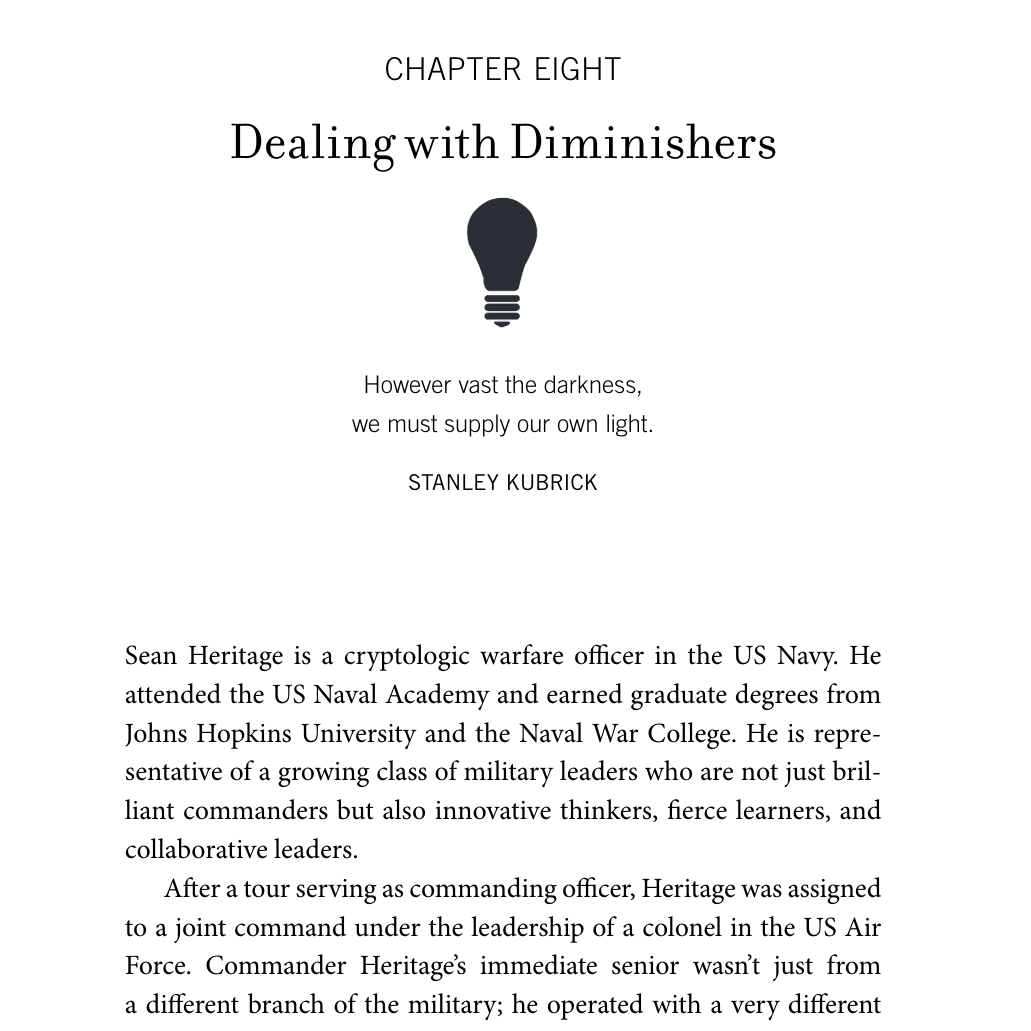 13 Strategies to Deal with Diminishers
Here are 13 strategies that can help employees maximize their own contribution while minimizing the reductive effect of diminishing leaders.
Employees can help shape their work culture both by offering their full contribution and responding to diminishing behavior in the most effective ways.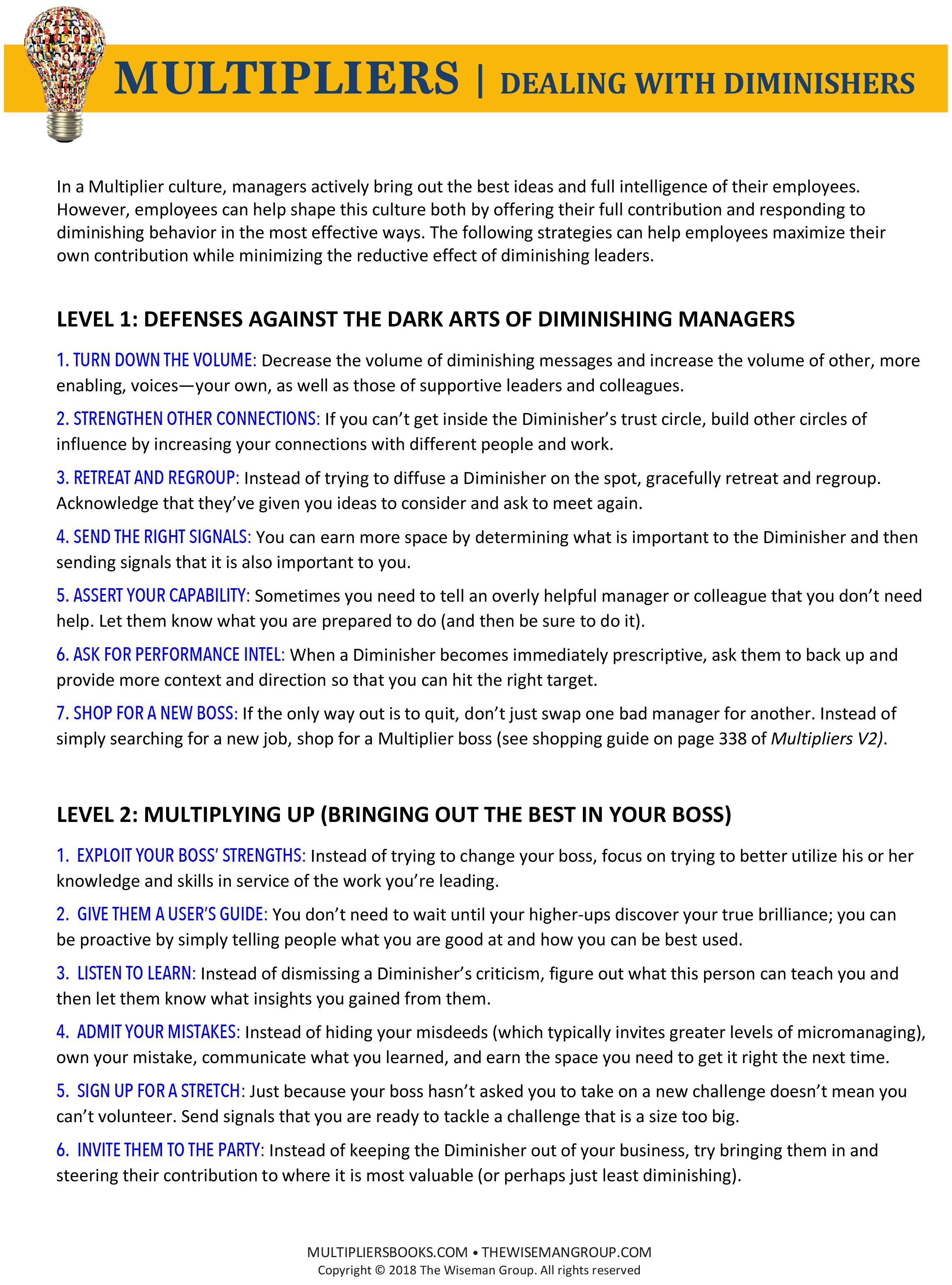 Multipliers Discussion
Liz Wiseman and Shawn Vanderhoven discuss what Liz's latest research revealed about "Dealing with Diminishers."
What they cover:
Strategies to deal with diminishing behaviors
Defensive moves to help you Multiply up to your boss
Help your leader shift from being an Accidental Diminisher to an intentional Multiplier
Experiment to Deal with Diminishers
If you want a job that will bring out your best, don't just look for the right company or job/role; shop for your boss.
Here's a shopping guide that will help you find a Multiplier.
Strategies to Minimize Diminishing
This book insert provides a diagram with all nine Accidental Diminisher tendencies, their intentions and outcomes, simple workarounds, and learning experiments to combat them.
Early prints of Multipliers, Revised & Updated accidentally included a duplicate diagram on pages 208-209. If your copy was affected, use this download for reference.